When Murray asked me to come out and see the disease in July 2009 to spread the word, EFB was new to me, him and some of the inspectors who were trying to come to grips with it. A view at that time was that this was something different from before - we were only noticing the infected brood in sealed cells. Mike Brown of the NBU told me that this was indeed classic EFB, and when I showed this slide at a talk in Camserney (deepest Perthshire) it was the bee inspectors in the audience who really opened our eyes to what was in the image.
It is a great teaching tool this one slide, so let's go through it now.
Here is part of the frame. What can you see?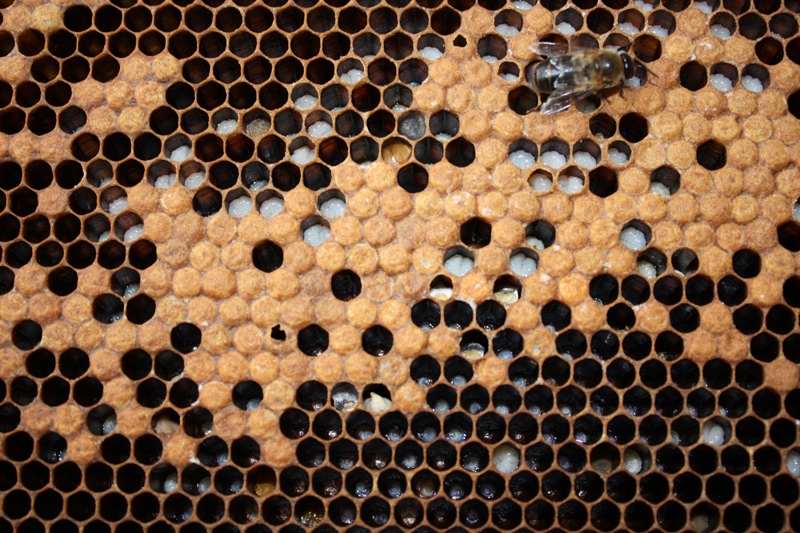 OK, how did you do? Let's look at three areas in more detail. Here they are on the frame: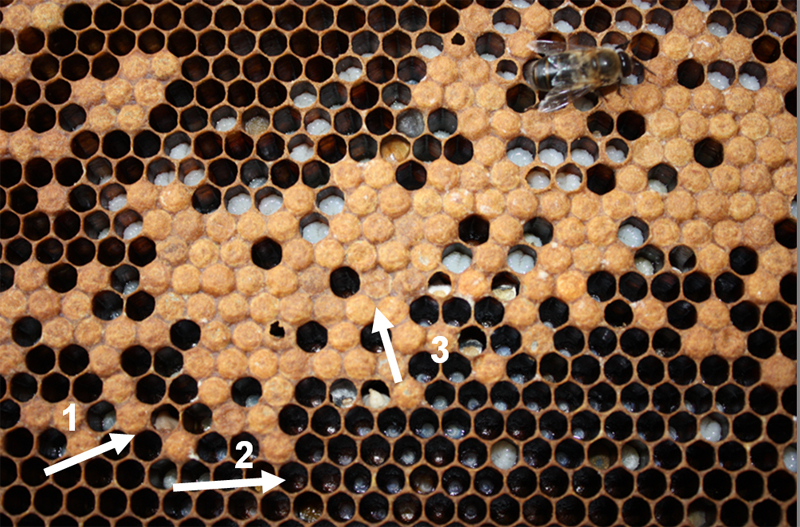 The first was the twisted, discoloured larva we had missed until then. Dead give-away.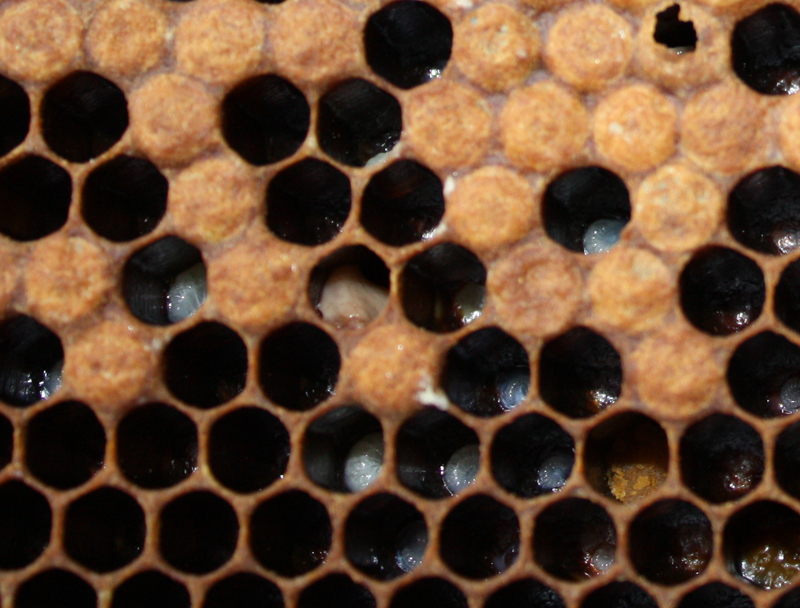 Did you notice this? Lots of dead young larvae. Would you need reading glasses to examine a frame in real life?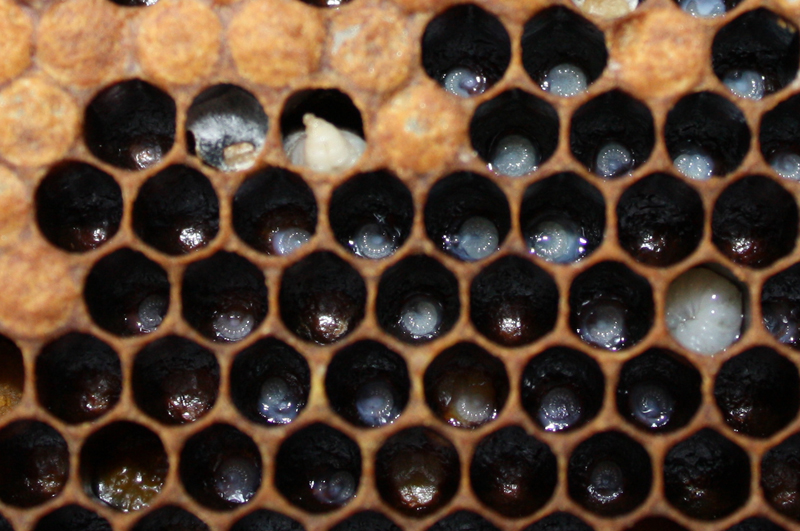 OK then, sealed cells. Here's one with a rucked surface, right of centre. That's chalk. The one next to it is slightly sunken. Sometimes they are discoloured.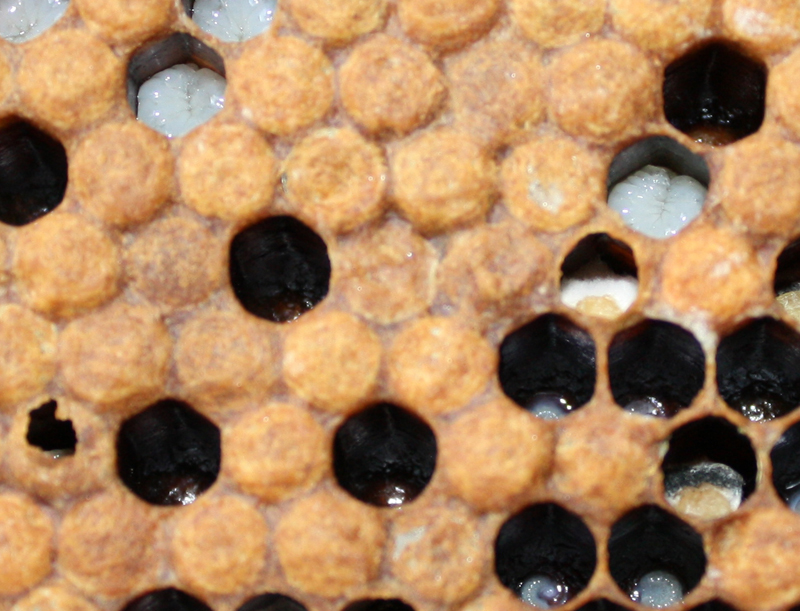 Now let's look inside.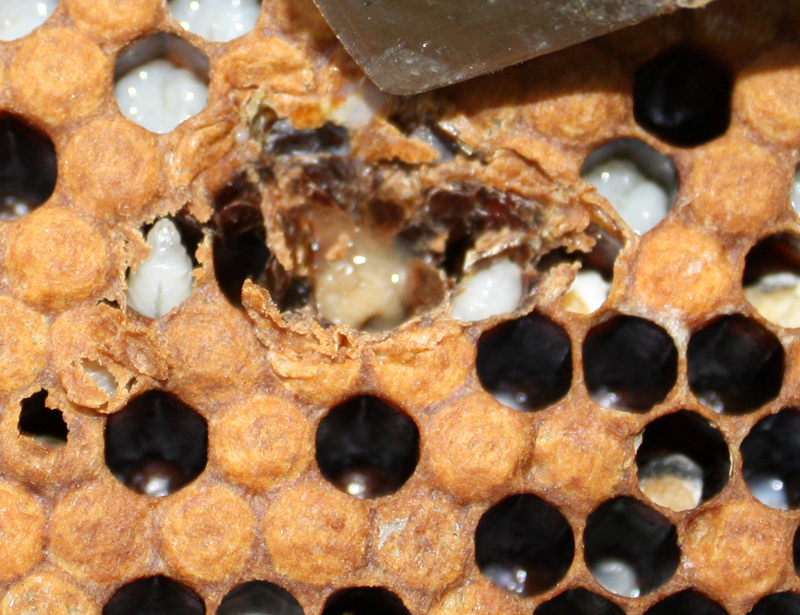 Not nice, is it?
OK, one more. The gooey mess darkens then (later) dries to a scale which can be removed, unlike AFB.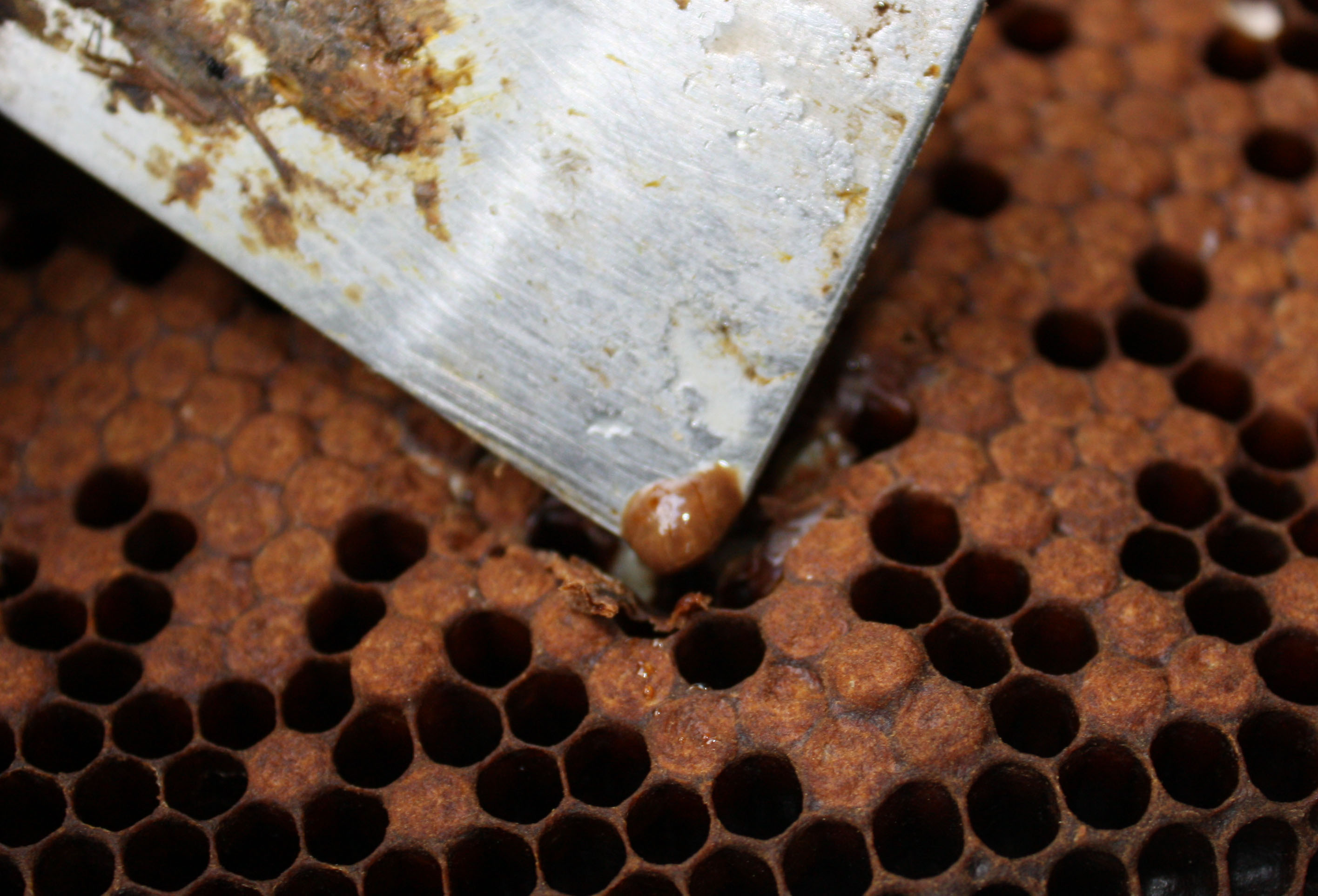 Apologies to anyone on a slow download line!
G.